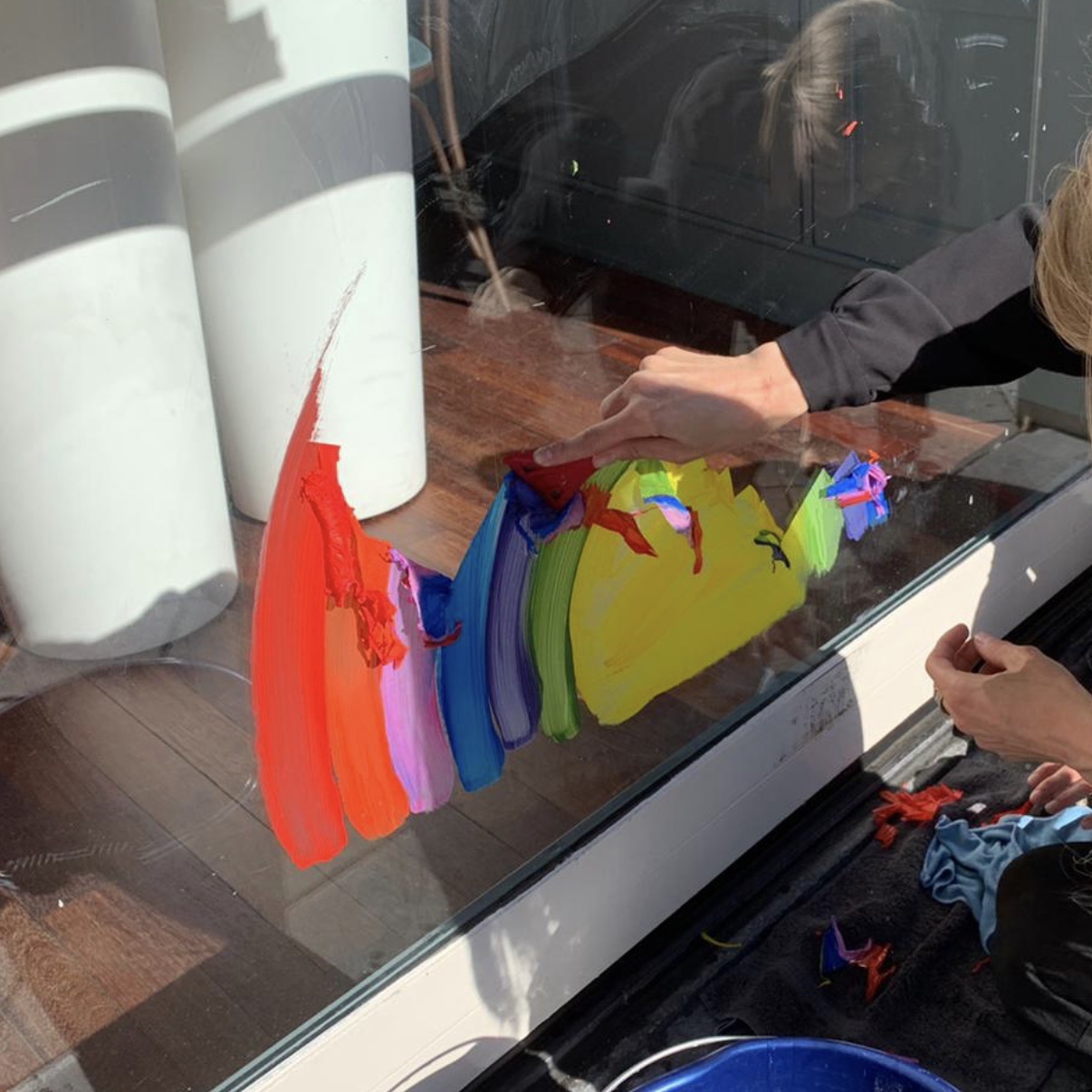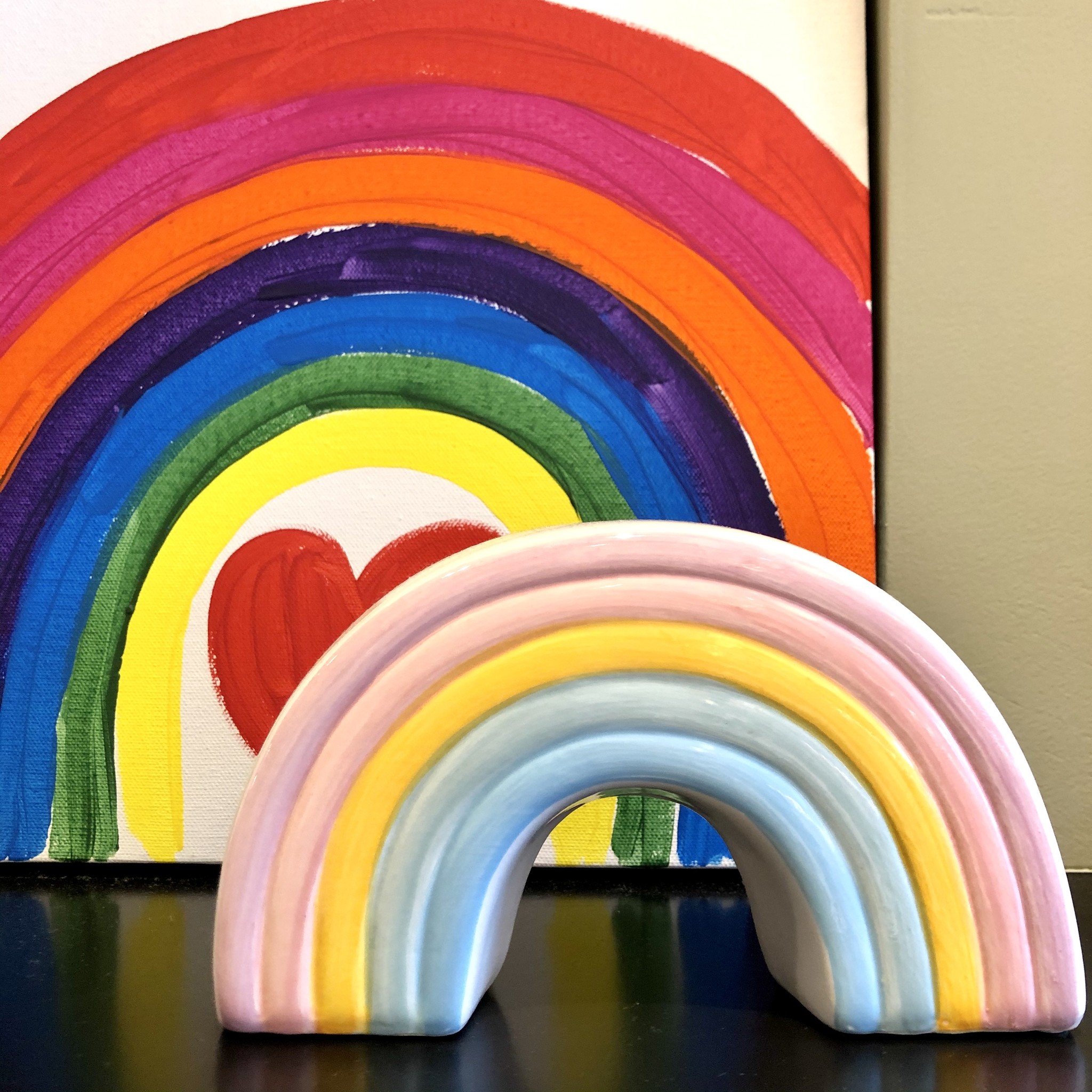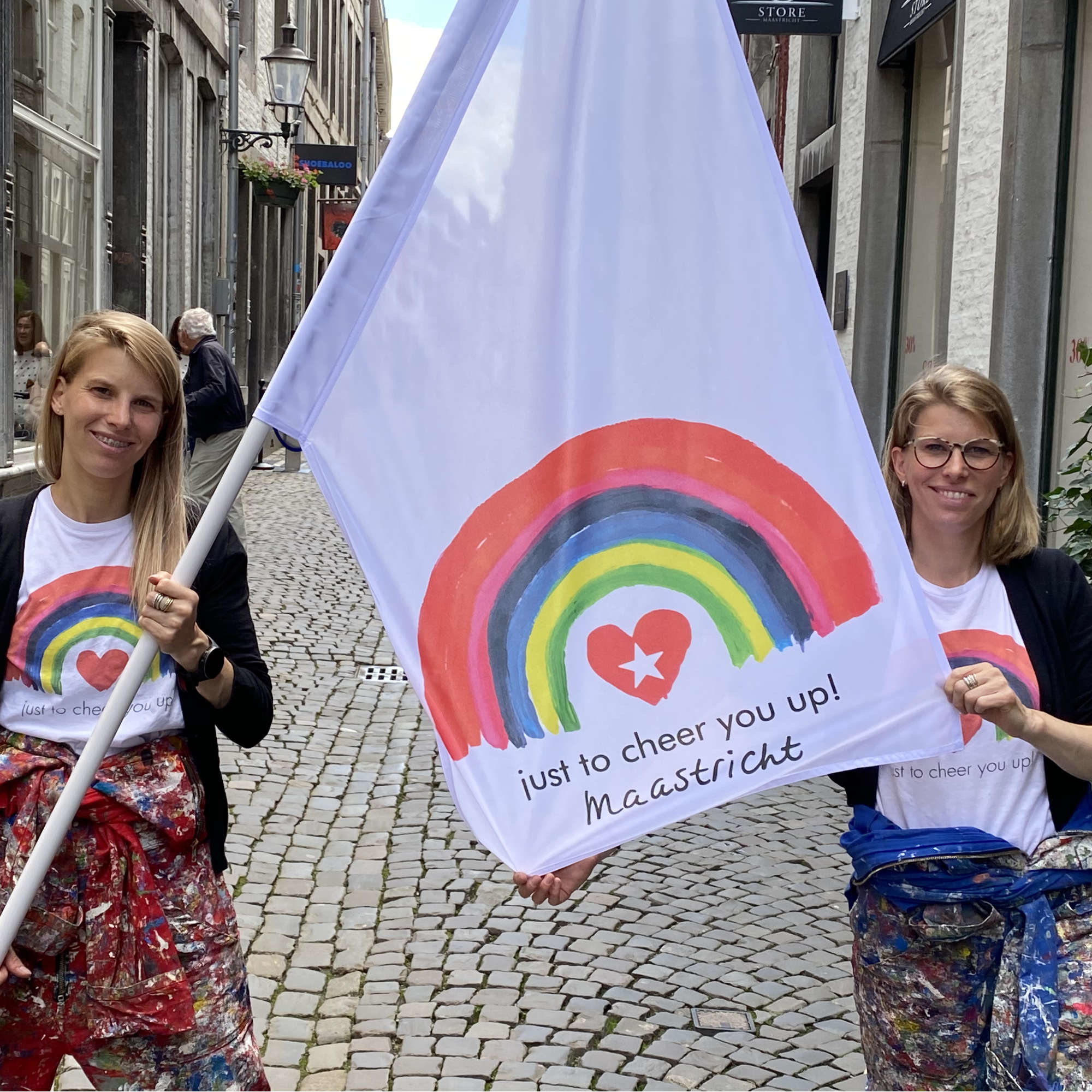 We have deliberately chosen not to include a sponsor amount in sales
pricesof the products we sell.

We occasionally raise money for charity with special items or things we do.

We like to do gather money for charity by doing something ourselves.
That is why we like to come and scratch the window paintings of
t-shirt with heart and rainbows from the windows we have painted.

Costs are € 5 per rainbow or t-shirt. We have been able to paint so many
windows that we hope to raise a nice amount.

Next to that we raise money with the "just to cheer you up!" flags.
In the summer of 2020, there were 700 flags hanging around the centre of Maastricht.
These flags are also for sale! € 5 per flag goes to charity.

Depending on the amount that we collect with our actions, we want to
organize something ourselves or sponsor things to make children in
Maastricht happy in a creative way.

Craft supplies for school? Theater lessons? Instruments? Painting together?
The more we are allowed to scratch, and the more flags we sell,
the more children we can cheer up!

If you want to donate something extra, that is of course always possible!

Through our social media channels we will keep you informed about
what we can and ultimately do will do.