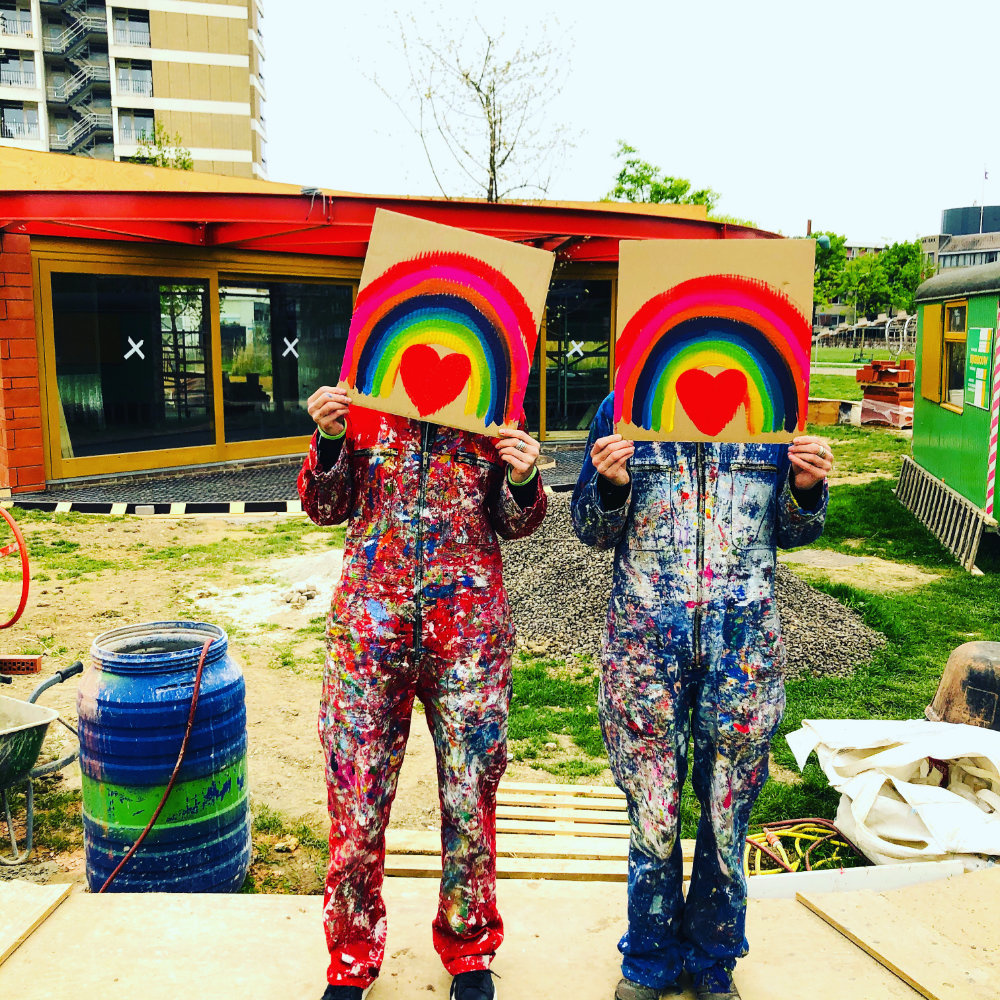 When it became clear at the end of March 2020 that we had to close our own shop
Kiki Niesten Maastricht due to COVID19, we decided to cheer up the shop window
a bit together with our children. Just to show some positivity, we painted a rainbow
and a white t-shirt with heart.

As a "joke", we posted a message on Facebook if there were more shops or
restaurants that who would like us to paint there window. And then it exploded.

We painted over 160 companies in Maastricht, and noticed that our positive idea 
spreaded like an oil slick through the Netherlands. Amsterdam, Haarlem, Delft
and Breda followed us.

This resulted in "just to cheer you up!", a positive initiative with the aim
SPREAD THE POSITIVE VIBE.

Meanwhile, we have been able to announce our mission live during the King's Day
broadcast of the NOS, there were 700 flags throughout Maastricht during summer 2020,
we have a whole range of merchandise that is for sale in our Rainbow Palace and online,
we danced the "Jerusalema Dance Challenge", which had over 100.000 views and
we spreaded 165.000 beer coasters with Koninklijke Horeca Nederland in Limburg. 
Now there are many companies that try to cheer up their employees and relations a
little with our products.

We now want to make our positive initiative even bigger, because to us,
the world can use more positivity and resilience. Will you help us?

SPREAD THE POSITIVE VIBE and like us on Instagram or Facebook.
just to cheer you up!

Anne en Lieve